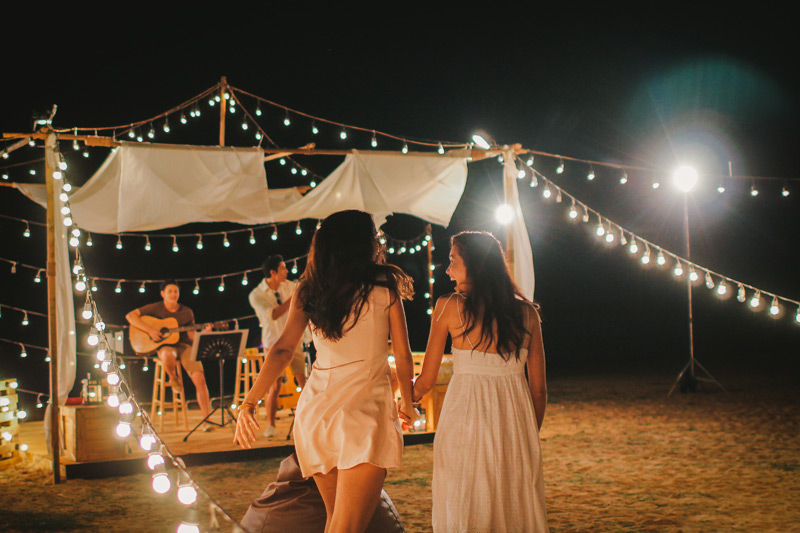 Conscious holidays and destinations
Sustainable travel attractions on the Sunshine Coast, Queensland
While not exactly a new notion, sustainable travel and tourism is growing and with it, a new breed of traveller is emerging fast and strong. They are fierce, passionate and they revolutionise with their wallets and they have the power to completely reshape the tourism industry – here's why and a profile some of the leaders on the Sunshine Coast.
Now, more than ever, there are scrutinising eyes watching the tourism sector. Since COVID shut down global travel, many have praised the forced locked downs and border closures as an opportunity for Mother Earth to repair and replenish. It has been an opportunity for our waterways and airways to detoxify and have a well-deserved breather from enthusiastic travellers. 
It has also forced many to stop and consider the direct impact their work trips and holidays had on our environment. 'Going green' has been a movement for young and old the past decade, with corporations of all sizes, now standardising green policies and zero emissions targets. They are making themselves accountable – and consumers are taking note. This is more than a trend – it's a new way of doing business. 
As international and State borders reopen, how will this new attitude to travel affect tourism operators? As it stands, there's a range of support services, initiatives and funding opportunities for businesses including Business Australia Business Energy and Advice Program, Green Initiative Grants and the Emissions Reduction Fund which provides businesses with the opportunity to earn Australian carbon credit units for every tonne of carbon dioxide equivalent a business stores or avoids emitting through adopting new practices and technologies. 
But how should new and existing tourism businesses be looking at catering for this market not just for their bottom line but for the good of the planet? 
There are a range of ways businesses can adopt and implement green policies and processes. From education of staff, visitors and community, using solar and buying local – to composting and creating waste management plans that minimise packaging, and creating carbon neutral targets. 
So with these factors in mind, here are just a few of the standouts on the Sunshine Coast.
Experiences:
Barns Lane Farm
Barns Lane Farm is a new agri-tourism venture offering the ultimate combination of health, sustainability and eco-travel, creating a space that will positively impact the Sunshine Coast community and have global flow-on effects. From providing low-impact (mostly organic and local) produce to consumers, educational workshops and internal policies of waste reduction and compost, Barns Lane Farm in Coolum Beach is an exciting destination that will please all tastes and conscious travellers. Perfect for foodies, families and friends who love the arts, nature and a fun time.
Elite Sailing Luxury Charters is a cruise company offering a variety of educational, entertaining and relaxing cruises. They offer seasonal whale watching cruises, with year-round sunset scenic cruises and charter tours. They aim to share their passion for conservation and the sustainable future of marine creatures with guests.
Push your fears to the limit at the TreeTop Challenge. The Adventure Park has 100 challenges and 12 zip lines sitting in the trees at more than 25m above the ground. People are challenged to learn about themselves and the environment with fun and exciting challenges. 
Australia's only everglades, Everglades Eco Safaris offers you an unforgettable wilderness cruise into one of Australia's most pristine regions. This is a great educational opportunity. Swim in tea tree infused waters, canoe through the mirrored waterways or simply relax in this unique natural environment.
---
Accommodation 

Habitat Noosa Everglades Eco Camp
Awarded "Australia's Best New Tourism Business", Habitat Noosa Everglades EcoCamp is located 25 minutes from Noosa. Set on 65 acres of National Park on Lake Cootharaba, it has an array of accommodation options from campsites (powered and unpowered) to Glamping Tents.

Eumarella Shores
Miles from the crowds, yet minutes to Noosa's acclaimed beaches, restaurants and national park, the four-star lakeside resort is eco-accredited by Ecotourism Australia. It is positioned directly south of Noosa centre on Lake Weyba. 

Noosa Avalon Farm Cottages
A 30-minute drive west of Noosa, Noosa Avalon Farm Cottages is an immersive eco-lodging experience. Situated on eco-friendly farm guests can volunteer and learn about the owner's environmental practices spanning nearly 40 years. 
Resources & Links:
There is always more we can all do to help the environment and reduce our impact. Check out these great resources and links!
Want more green travel ideas, visit the Green Travel Guide

here!

Check out this great

travel checklist

of how you can offset your carbon footprint while exploring. 

Want to know more about becoming a sustainable travel operator? Visit

Tourism Australia

for more information about their commitment and support.