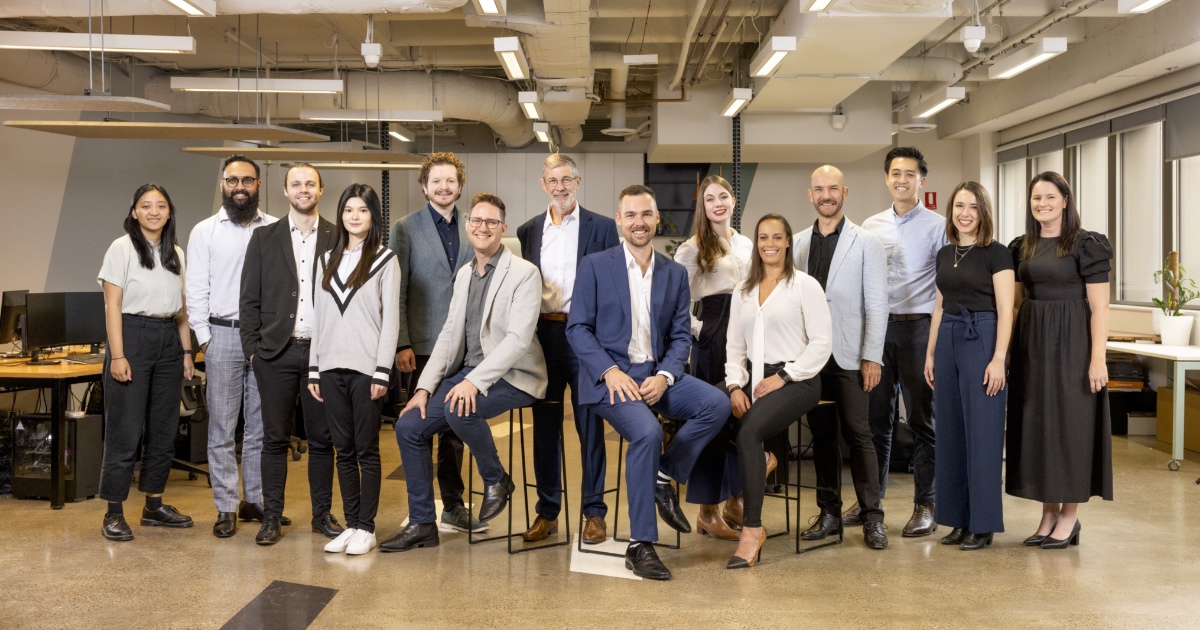 The relationship between an architect, property developer and community is key in creating a beautiful landmark destination and a sustainable future. But there is more to creating a beautiful development than just aesthetics. To truly create something remarkable, architects and developers must consider their work's impact not only on those that will live or work there but also on the broader community and environment. Only then can they create sustainable developments that will stand the test of time.
We have seen many examples of how architects and developers can create beautiful, sustainable developments in residential designs (for instance, by incorporating community gardens or allotments) however, a large-scale project that looks at food security while also being a tourism destination like Barns Lane Farm, Coolum Beach? Now that is a feat! So we decided to dive into the process Open Architecture Studio adopted when working with the BLF team to create this truly remarkable and unique site.
About Open Architecture Studio
Open Architecture Studio (Open), based in Brisbane, is a dynamic young design practice delivering education, sport, tourism, and mixed-use community projects across Queensland and beyond for government and private clients.
"Always conscious of our impact, we create spaces and places that are beautiful, sustainable, inclusive and cost-effective to build, run and maintain," said Open founding director Michael Bailey.
"Barns Lane Farm is one of the largest, most exciting and ambitious projects we have taken on since our Studio started less than five years ago. The project delivers on our core values of sustainability, education, the environment and community whilst indulging our love for authentic cultural tourism in regional areas. The incredible potential of this project to positively impact the agricultural food systems and environment across Australia and beyond is tremendously exciting."


Considering the Community
By considering the local community's needs, you can create a space that everyone can enjoy, and this was a core focus with Barns Lane Farm. When you design with people in mind, you can make a real difference in their lives. Engaging with the community during the design process allowed the team to find out what was needed and wanted. It was important to design a space that met their needs, such as a playground or community garden, and include features that will make the space more accessible for everyone, such as ramps and pathways. Using sustainable materials and energy-efficient design to help reduce the building's impact on the environment was another key factor.
"The start of the project included many rich discussions on how to approach the design with the project founders Jason, Helen and Jonathan. Through this extensive briefing and consultation process, we agreed on a need and desire to pursue an authentic rural character for the site. This led to a rich palette of natural materials being selected that includes stone, brick, tin and timber; and shed and barn forms that drew from the local farm architecture of the Sunshine Coast and beyond. The authentic approach that respects the local vernacular and folds in many sustainability measures has been embraced by both the Council and the local community. This will be very evident when the project opens," explained Michael.
Complex design brief
Given the complex mixed-use precinct, mastering the long-term goals with a clear but fluid planning approach was required.
"One of the Studio's greatest strengths was to masterplan the overall complex to integrate quite diverse uses, including a 4.5-star hotel with light industrial and brewery uses around an entertainment precinct – all while making it look great!" said Barns Lane Farm Developer and Co-Founder, Jason Grant.
Using a sustainable design ethos that embraces landscape and planting, the Barns Lane Farm design thoughtfully integrates the building with the landscape (including working farms), providing a seamless interface between the interiors and exteriors for people to enjoy the Sunshine Coast's beautiful climate and outdoor lifestyle.
"We have leveraged our team's rich experience in retail, hotel, and regional tourism projects like the Australian Age of Dinosaurs Museum and the National Maritime Museum of China to create a similarly rich and memorable visitor experience for Barns Lane Farm," added Michael.
"This was an exciting challenge for the team, and a couple of buildings stand out for us: the Beer temple, Gin Chapel, Bandstand, and the Lake Pavilion. All of which are beautifully elegant and well-considered spaces that will surprise and delight!" said Michael.
Regional and National Impact on Agriculture and the Environment
Beyond the community, Barns Lane Farm strives to deliver impact for the region's farmers and support emerging technology through their innovation hub, Dirt Lab. For Michael and his team at OAS, this was an exciting aspect of the project.
"Across Queensland, 90% of our land is set aside for agricultural purposes, but this only delivers 3% to our State economy – meaning there is a huge opportunity to improve the effectiveness of our food production systems whilst restoring the environment and increasing biodiversity across Queensland and Australia. Barns Lane Farm is perfectly positioned to deliver this through their educational and research/startup programs, and our hope is that BLF can help deliver on our vision that in 30 years' time, we will have returned 30% of our agricultural land to wilderness whilst improving our food output by 30%.
"Locally, BLF will support local producers and manufacturers by providing spaces to introduce consumers to their products, driving regional economic prosperity. With a paddock-to-plate farm experience, BLF also offers a cultural exchange, education, hospitality, and retail all in one location, supporting many facets of the local community to flourish and thrive," said Michael.